NOI
card game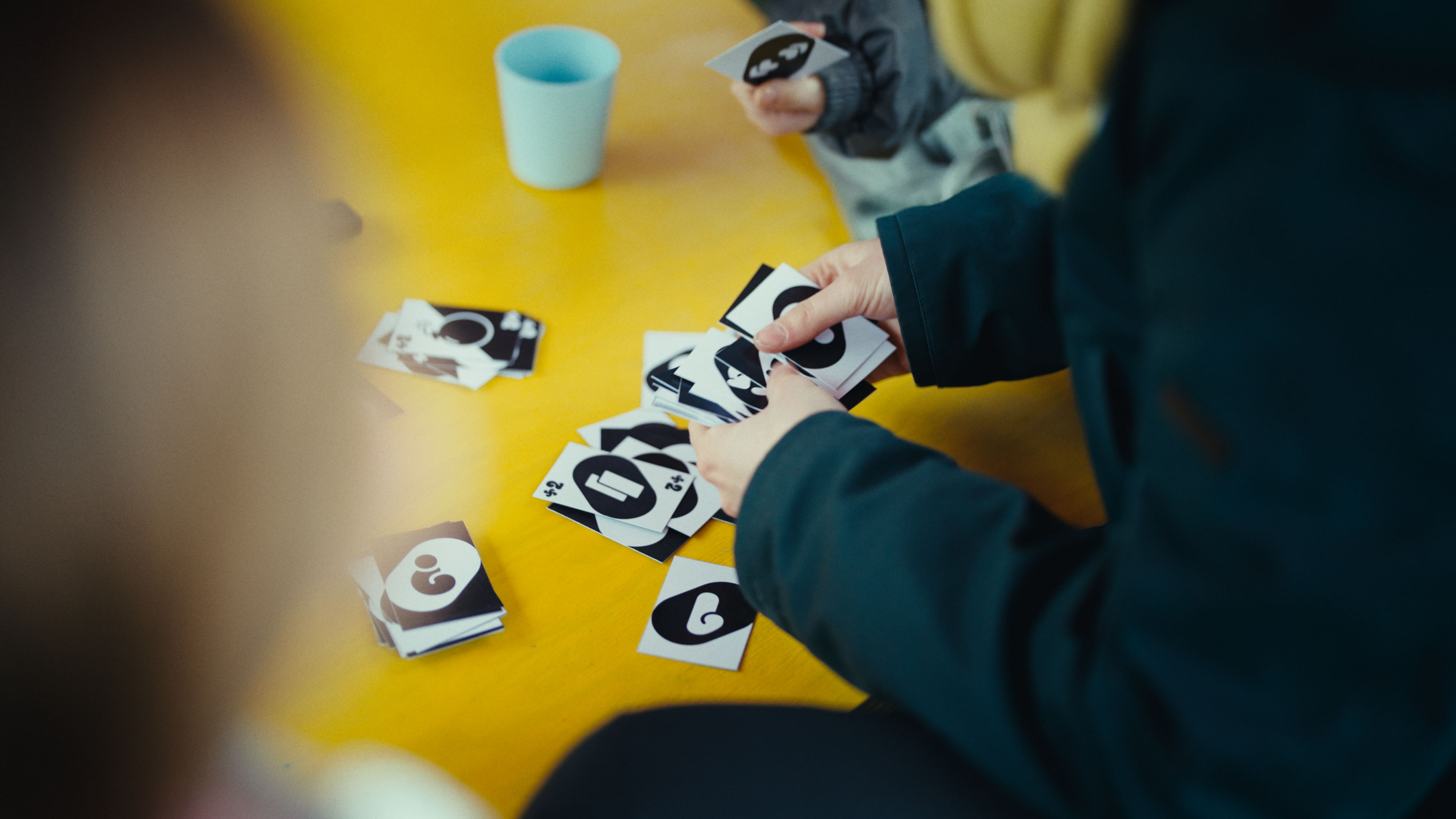 NOI session at the Commopoly event in Marzahn, March 2023. Photo: Edgard Berendsen

In 2022 I was approached by Gabriel Hensche and Engy Mohsen to add a game to their series How To Love Many In Many Ways, an open-edition collection of games, exercises, and playful texts that depart from expanded notions of "love."
Elaborating on listening as on possible expression of love, I developed a card game inspired by the UNO game but centered around conversation and mutual listening.

All games are thought ot be shared andare easy to print on A4 paper. They are published online under the Creative Commons license. This license lets others remix, adapt, and build upon the work non-commercially, as long as they credit the artist and license their new creations under the identical terms.

In 2023, Gabriel Hensche and I were invited to organize games in the context of Commopoly, a participatory art project by Curatorial Collective for Public Art and Parzelle X. For these events, we planned a system of five "levels" : in the first 3 rounds the conversation topics would become increasingly difficult, while in the last 2 rounds players would have to relate to each other with bodily exercises taken form the How To Love Many In Many Ways.
The intention was to engage locals around topics such as neighborly relationships and the commons. At each level they would win points, in the form of plant seeds, that they then planted on the field and will be harvested at the closing event in September.



NOI session at the Commopoly event in Marzahn, March 2023. Photo: Edgard Berendsen




Players at the second Commopoly event in Marzahn, May 2023. Photo: Edgard Berendsen